Fresh I-D-E-A-S for building a personal brand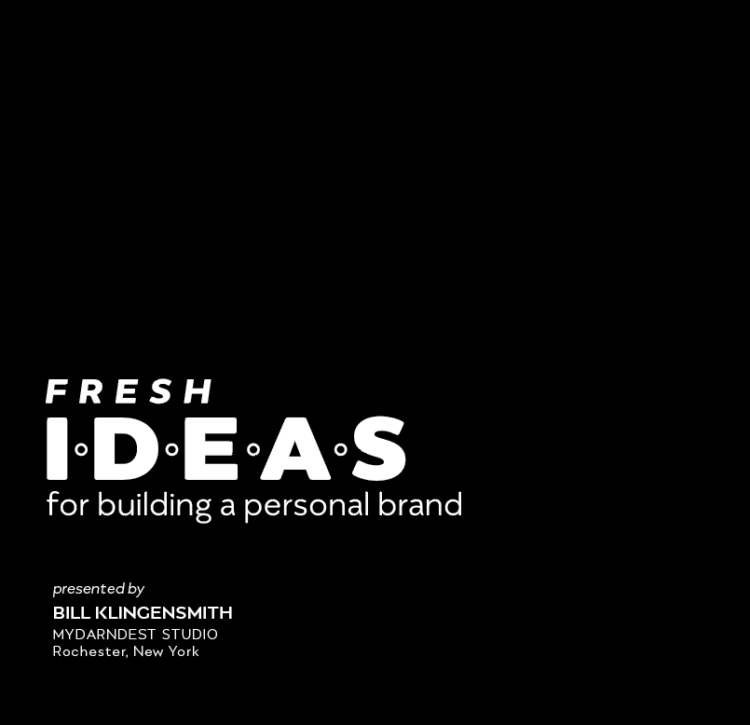 Could you use some help preparing creative people to market themselves more effectively?
Many people, especially creatives, are turned off or intimidated by the amount of branding and marketing advice they hear, especially since much of it seems too time-consuming or contradictory.
Let's change this perspective and think of marketing in a comprehensive way called Personal Branding!
TALKS, WORKSHOPS & COURSES
I've got a process to share that gets visual and performing arts professionals greater visibility.
While branding and marketing can seem complex, I can present the essentials in a down-to earth and practical way that puts people at ease, and helps them see that they can move their careers forward. I have helped creatives develop thoughtful and intentional strategies that respect the limited time and energy they have available for such activities. I've developed a dynamic process to help creative individuals in the visual and performing arts develop sustainable strategies to get the visibility and opportunities they deserve.
I have the necessary depth and breadth of professional experience to understand what creative individuals require in order to promote themselves effectively. In addition to 20 years of experience in the branding and marketing industry, I've taught in academia as a professor of design for seven years, and also a practicing visual artist. In developing these presentations and workshops, I've distilled my years of experience in marketing into key concepts and developed an efficient and approachable way of presenting them.
My talks and workshops introduce approachable ways to grow professional opportunities through a five-step personal branding process entitled: Fresh I-D-E-A-S for building a personal brand – How to define and market yourself as a creative professional.
This presentation is focused on motivated individuals seeking a career the visual or performing arts. This content applies directly to university students to mature creative individuals looking for ways of creating a competitive advantage in their creative practice. Having a strong desire to learn, a healthy embrace of technology and the self-discipline to work for their success.
I-D-E-A-S PRESENTATION
This progressive and efficient presentation will share content as a five-step process for creating a better personal brand. The steps acronym spells out IDEAS.
IDENTIFY
What is a personal brand and how is personal branding is different than marketing?
DEFINE
How would you define your target audience and what is the content strategy that aligns and adds value to your personal brand?
ESTABLISH

What techniques can help you create a set of online and offline tools for better personal branding?
ACCOMPLISH
Which concepts will enable you to put the all of our preliminary work into motion with an effective and achievable strategy?
SUMMARIZE

You now have your branding machine in motion. How can you circle back around to see if you are achieving your goals?
This one-hour lecture format is an introduction to my own personal branding process and is intended to provide direction and inspiration to your audience. It is important to note that all the information can be discussed in greater length. More involved workshop or course formats can provide your group with a better opportunity to develop and share knowledge for advancing their objectives and goals. I offer myself on a per-day rate in order to provide your organization with the most efficient and affordable service.
If your organization is interested in developing a course around this content, I can also work with you as a consultant. Please feel free to contact me with any questions you may have.
Best regards,
Bill Klingensmith
Speaker/Creative Optimist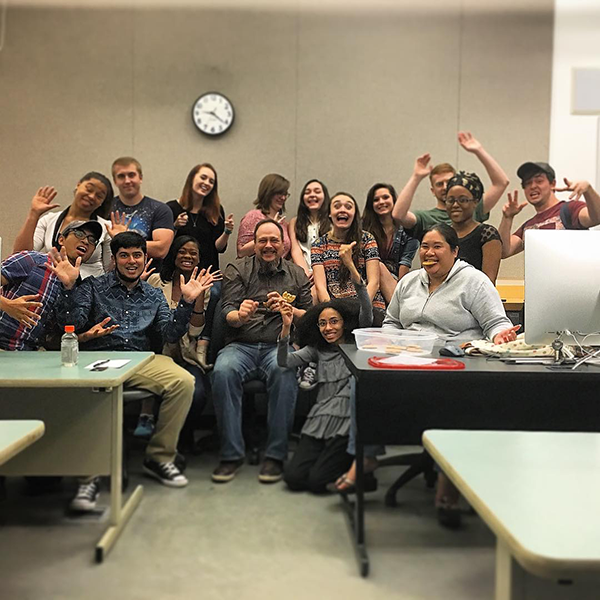 CONTACT ME
Book me today for an upcoming talk, workshop or course you would like to offer to your students or members.