MYDARNDEST:
The name comes from the idiom for always doing the best you can.
To bend over backwards, go the extra mile.
---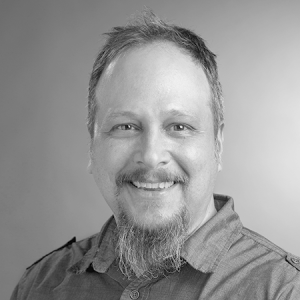 Hello!
I'm Bill Klingensmith, Principal and Creative Optimist for the design studio, "MYDARNDEST", in Rochester, New York. In 2007, I decided to focus full-time on my own independent design studio. My primary client work is designing and building visual brands for small business. Currently, I've added consulting for individuals wanting to develop their own personal brands and increase their professional visibility. I'm Chock-a-block with technical design skills; including a mastery of Adobe Creative Cloud for print, wordpress web development and hand-pulled screen printed posters. If you have a project or need guidance on taking your business up to the next level, please feel free to contact me for an honest conversation about getting it done.
---
Beginning my career as an academic taught me a great amount in how young people learn. It introduced me to the struggles it takes to become recognized in a professional field with having little to no professional experience. The only way to get true work-life experience is to engage fully in professional practice. And, that is what I did.
My break from University teaching allowed me to focus 100% on my own independent design business. Giving me the opportunity to work directly with many small businesses and the Rochester community based non-profit organizations as a partner in developing their online and offline brand. Providing me with many rewarding experiences and examples of how strategic thinking, creative problem solving and visual design provide successful business advantages.
Being in the design industry for over 15 years, I have been able to partner with Entrepreneurs and Executive Directors while adding value to their organizations through collaboration. Providing me with current expertise as a professional design consultant and practitioner.
CURRENT PROFESSIONAL GOAL:
Work with other passionate individuals who understand the power of design to increase an individuals or businesses success by developing a visual and conceptual brand. This includes working with young and mid-career creative professionals in defining their personal brand to help position themselves for success in the future.
SPECIALTIES:
New Business Branding, Launching Personal Brand, Social Media workflows, Small Business Development, Flat Stock Screen Printing, Independent product development
---
GIVE ME A SHOUT
Please contact me with your thoughts on an upcoming project that you are considering.