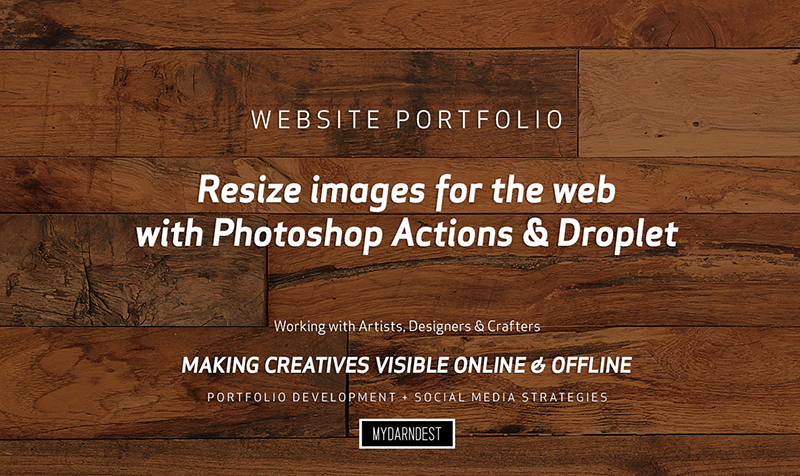 Everyone develops their own ways to do technical things, I believe I've hacked together a good solution. Therefore, I'm creating a video tutorial about it for those who have not found that one silver bullet. Much of my knowledge comes from watching YouTube videos like this one and attempting to do it myself.
One thing I do often is re-size images that my artist friends and clients use to put in their online portfolios. Let's face it, doing each image manually can be a huge bummer. I know that actions in Photoshop can record your steps and play them back. Exactly what I needed to do with my images. But, I did not want to have to go through the images individually and hit the play button.
This is when I did some research on the "Automate" option under "File". File>Automate>Batch. This allows you to grab a source folder, apply an action and save to another folder. I experimented a bit and it worked fabulously.
In my research, I found there is also an option to create a "Droplet". Taking the idea one step further and allowing me to "Drop" my images on this "app" and the action will do its thing.
What is in this video:
Not making the action but using the action. You can download my action here:
How to manage your folders
How to use the droplet
Note: I export my photos for my online portfolios as .PNG to avoid compression issues with .JPGs
DOWNLOAD THE ACTIONS, FOLDER STRUCTURE AND DROPLET FOR OSX

---